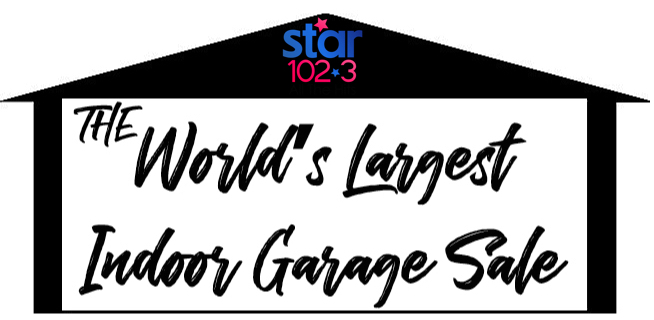 STAR will once again be hosting the 10th Annual Indoor Garage Sale at the Lane Events Center, on Saturday, March 26th, 2022 from 9:00 am to 4:00 pm. We wanted to let you know that we are now taking reservations for this year's event. 10×10 spaces will be available for $65 on a first-come, first-served basis. We will also have tables and chairs available to rent. The cost for tables will be $10 and $5 for chairs.
Spaces are limited, and we do expect to sell out, so we encourage you to reserve your space today. You can make your reservation online (below) or in-person at our office located at, 1200 Executive Parkway, Suite 440 in Eugene across from Red Robin. We are accepting in-person reservations Monday through Friday between the hours of 8:30 am-12:00 pm & 1:00 pm 4:30 pm. We accept cash, credit cards, or check for booth space (including table and chair) rental. Please note that if a check is returned for insufficient funds, there will be a $30 NSF fee charged.
Early load-in for the garage sale will begin Friday, March 25th at the Lane Events Center. Vendors with the last name beginning with letters A through L are invited to unload beginning at 12:00 pm. Vendors with last names beginning with letters M through Z can begin unloading at 2:00 pm. All load-ins will end promptly at 6:00 pm.
On the day of the sale, Saturday, March 26th, doors for vendors will open at 6:00 am. Shoppers will gain access at 9:00 am. The event will officially close at 4 pm to shoppers, and all vendors need to be cleaned up and loaded out by 5 pm, no exceptions. Admission for shoppers is $3, children 12 & under are free.
*Please note, we will adhere to C.D.C. guidelines, you must present your vaccination card and State issued I.D. to gain entry into the event as well as wear a mask while indoors. Those that have not been vaccinated must have proof of a negative test result within 72 hours of the event. *Booth food sales are prohibited.
World's Largest Indoor Garage Sale - 2
Reservations - Event date March 26th, 2022